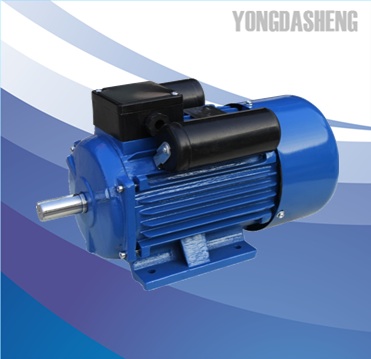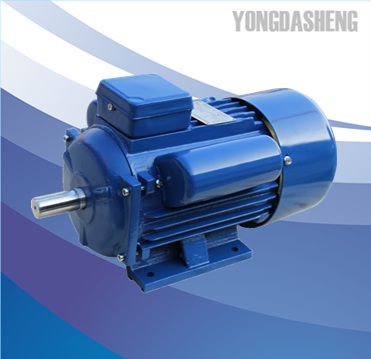 YL series Single Phase Capacitor Start and Run Induction Motor
YL series heavy duty single phase capacitor start and run induction motors are suitable for drive small type machine
tools and water pumps, specially for family workshops where only single voltage supply is available, motors using advance
technology with upgrade design, built with the best quality materials and possess the feature of pleasantlooking
appearance, outstanding performace, easymaintenance and reliable running. The designning, signs and nominal values
are all in conformity with IEC standards.

Operating Conditions:
Ambient temperature: -15'CAltitude: not exceed 1000m
Rated voltage: 380V ot any voltage between 220V - 760V
Rated frequency: 50Hz 60Hz
Protection class: IP44, IP54, IP55
Insulation class: B, F, H
Cooling method: ICO141
Duty: S1 (continuous)

This range of motors are made to IEC standards and incorporate many fine
features. These are superior motors that can be used in a multitude of
applications in the commercial industrial building service and water treatment
field where superior service quality and reliability is demanded.
| | | |
| --- | --- | --- |
| MOTOR FESTURES |   | CUSTOMER BENEFITS |
| IP44 enclosures, others request |   | Water dust and vermin resistant |
| Insulation Class B, Class F, H available on request |   | Quiet operation |
| Low operating temperature |   | Corrosion resistant |
| High quality magnet wire |   | Reliable in country, city or factory enviroments. |
| Vacuum varnish impregnation for superior tropic proof insulation |   | Very low vibration |
| Continuous S1 operation |   | Very low power consumption |
| Industrial type service factors |   | Superior life |
| Heavy duty ball bearing |   | Suitable for hot environments |
| High strength cast iron frame |   |   |
| Balanced rotors |   |   |
| Cool running motors |   |   |